According to National Association of Realtors research, homeowners are staying in their homes an average of 10 years before selling, tying the record set in 2014, As recently as 2009, they were more mobile, staying put for only 7 years on average.
Fannie Mae and Fredie Mac will increase the 2018 conforming loan limit on single family homes to $453,100 and (in California) $679,650.
Home Equity Lines of Credit are on a major upswing, with projections nearly doubling current numbers of loans.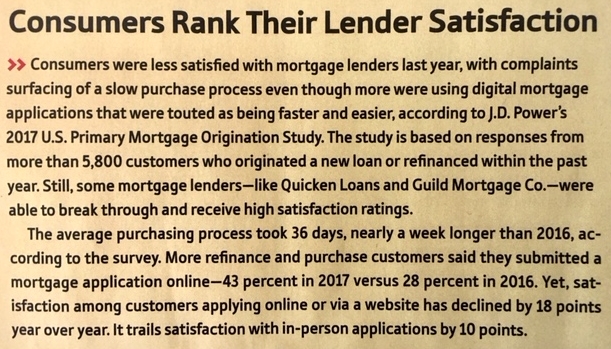 Nearly 30% of Americans admit they don't know their neighbors first name, but at least 90% have smiled or spoken to their neighbors. Among generations, Baby Boomers tended to be the most neighborly.
Making it easier to continue living in their current home, many aged 55 to 75 are taking on these most popular DIY projects:
Adding pullout shelves in kitchen cabinets.
Changing door knobs to lever handles.
Installing a smart fire detection system.
Installing a smart thermostat.
Installing grab bars in the bathroom.
Installing a voice-activated device.
Nationally, builders have refocused their attention on building slightly smaller homes again. Median home size for new homes is 2,378 squre feet.
As of 2016, the median net worth of a renter: $5,200. The median net worth of a home owner: $231,000.
There are currently 233 single family homes, 35 condos and 24 town houses on the market in Santa Clarita. Median list price for a single family home is currently $629,000. Median days on the market: 46. Prices range from $345,000 for a home in Castaic to $3.88 million for one in Valencia Westridge.
San Fernando Valley home median SOLD prices last month: $679,000.