Not the sexiest title for a blog post, I'll grant you, but if you are in the market for a home, it is worth knowing where the action is. Below is a list of the 10 busiest street names for condominium and town house sales in the Santa Clarita Valley for 2017:
1. Del Monte Drive in Valencia – 67 Sales
2. Ave of the Oaks – Friendly Valley/Newhall – 36 Sales
3. Town Center Drive – Valencia – 33 Sales
4. Flynn Drive in Canyon Country – 28 Sales.
5. Sundowner Way in north Canyon Country – 24 Sales.
6. Vista Del Canon in Canyon Country – 23 Sales
7. Arroyo Park Drive in Valencia – 20 Sales.
8. Barrington Way in Saugus (River Vill) – 19 Sales.
9. Lyons Ave.in Newhall – 18 Sales.
10 Steinbeck Ave. in Stevenson Ranch – 17 Sales.
Pictured below in red: Del Monte Drive in Valencia.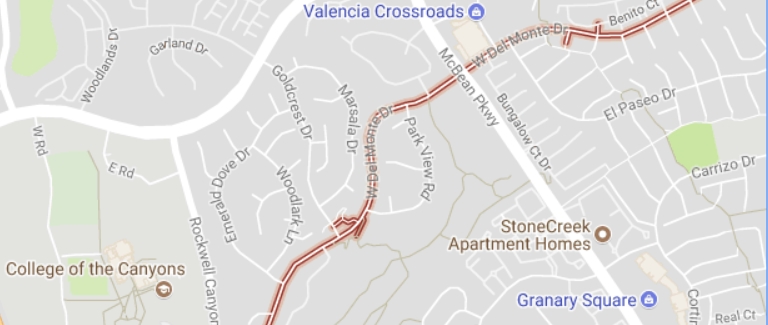 Why did these 10 streets have the most? The simplest explanation is that there are large complexes located on these particular streets, and some may have FHA financing available while other complexes in the city don't.
In total, 1219 condos and town houses sold so far in 2017.
The median selling price for those properties was $357,500.
The median square footage for all the homes: 1,127 sf.
Condos and townhouses took, on average, just 13 days to go into escrow in 2017 in Santa Clarita. The cheapest sale price was in Castaci ($135,000) while the priciest was a whopping $817,500 in Valencia.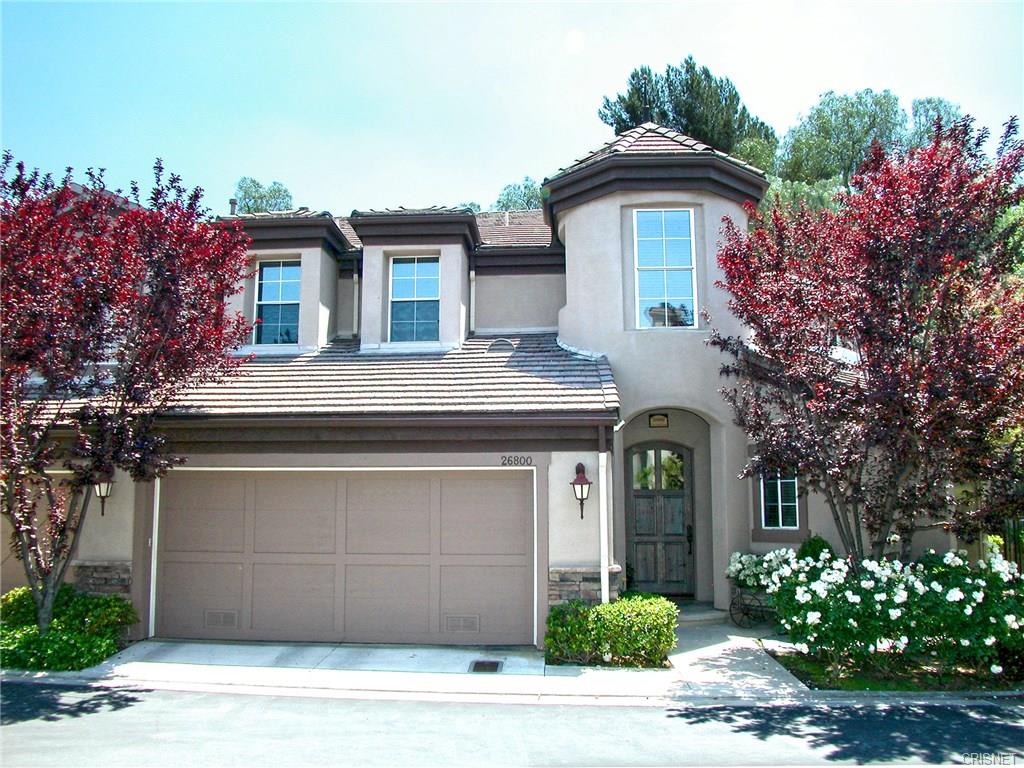 That home somehow is listed as a town house, with 2,832 square feet of living space.
Sales of condos and townhouses by city area:
Canyon Country – 315 sold.
Castaic – 11 sold.
Newhall – 211 sold.
Saugus – 174 sold.
Stevenson Ranch – 61 sold.
Valencia – 438 sold.